Latest Track
New single Rattle Snakes & Bones will be coming soon to all streaming services 18.11.2021
About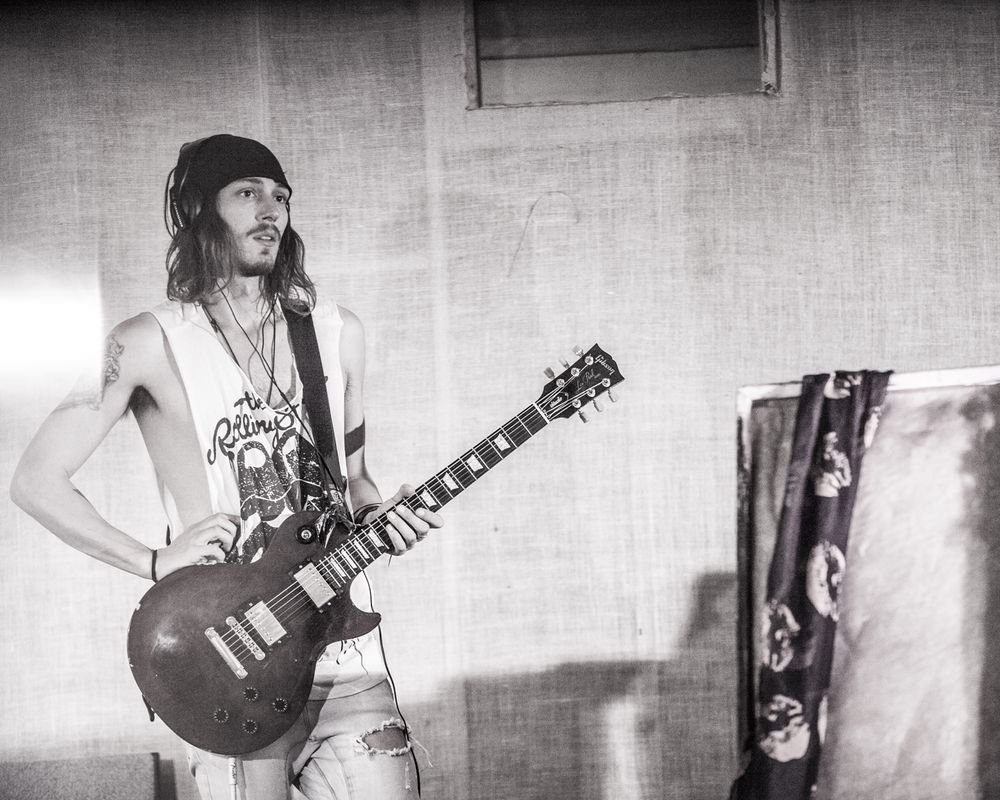 Bio
Rattle Snakes & Bones is the first single from Melbourne guitarist & producer Marty K (Ten Thousand, Victoria K, Riko Caval) from his upcoming album scheduled for release in 2022. The song is a hypnotic deep dive into the corridors of the mind. Channeling 60s psychedelic rock, raw blues and classic desert road rock. The song features New Zealand singer Rosa Rico on vocals and acclaimed LA musician Fernando Perdomo (Jakob Dylan, Norah Jones, Regina Spektor, Echo In The Canyon) on drums.  
His band The Electric Hurricanes is an eclectic mix of musicians from both past and present.  "Each song explores a a different aspect of my guitar playing and songwriting. Its a very guitar driven record. There's a lot of improvisation, I wanted to give it a loose feel, a throwback to the 70s and to capture the spirit and excitement of that spontaneity.
Marty K is a veteran musician and has toured Australia & New Zealand in various bands. He has supported groups such as Dead Letter Circus, The Living End, The Superjesus, Nathan Cavaleri & Juke Kartel. And via the festival circuit icons Aerosmith, Van Halen, Richie Ramone and Buckcherry among others.
His music has been showcased on Triple J & Triple M and has received both national & International airplay. The song When I Get You (Prod. Lindsay Gravina) was nominated for best rock song at The Australian Independent Music Awards and also received a nomination for Best Live band at the inaugural Cherry Bar Awards.
'This is a new beginning for me. I've been working on so much music over the last year! It's probably been one of the most creative times of my life, despite all the craziness thats been happening in the world.
music videos from various past bands